TRANSFORM YOUR HOME
If you're in need of a residential painting service, look no further than our exterior painting company. We're the leading house painting company in the area and we're ready to help you transform your home.
We offer a wide range of residential painting services, including exterior painting. We use high-quality paints and materials, so you can rest assured that your home will look its best.
Add a layer of protection from the elements.
Personalize your home to fit curb appeal & your aesthetic.
Increase your home's value.
Hiring Harbor Painting Company for your residential painting job means: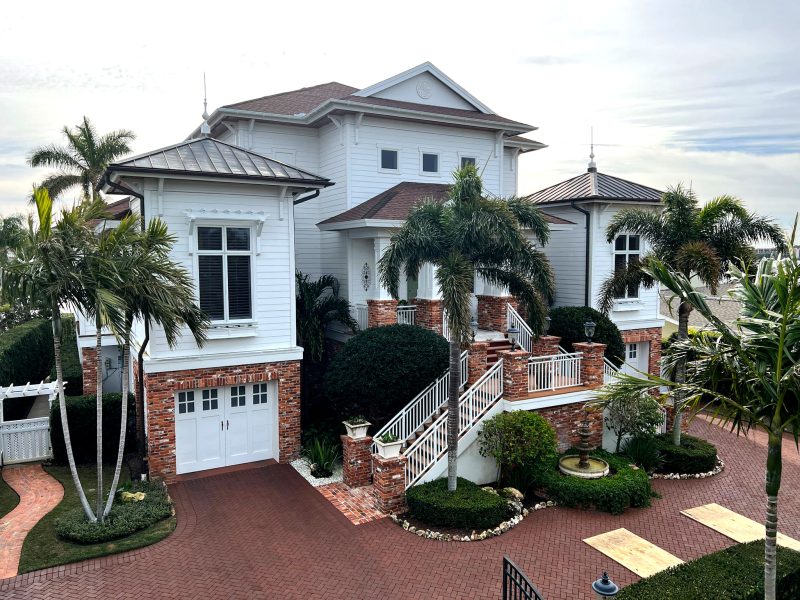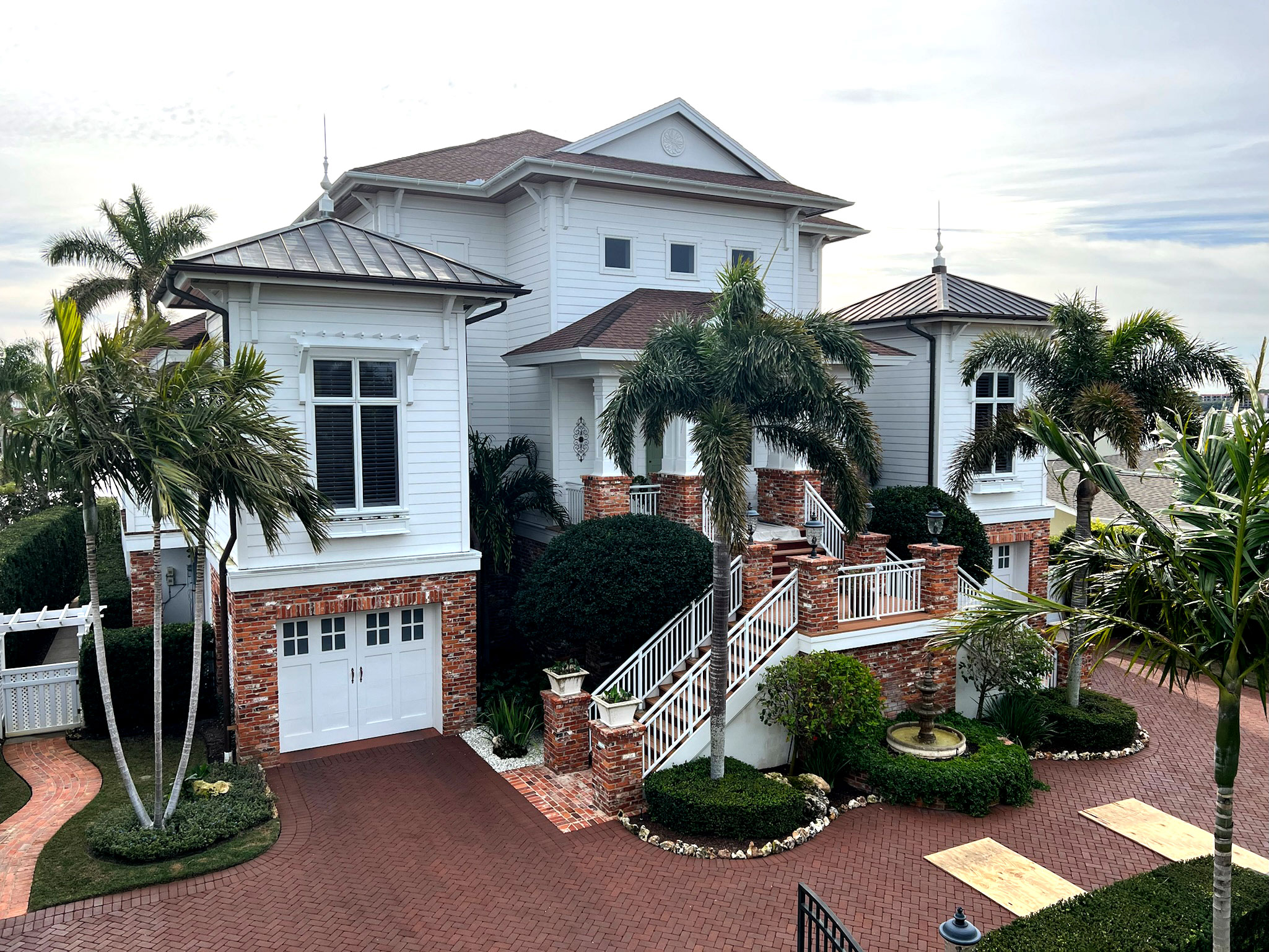 EXTERIOR PAINTING
If you're in need of home exterior painting services, look no further than Harbor Painting Company. Our team of qualified and experienced home painters can transform the look of any home, single-story or multi-story. Update the look of your home, add value and protect it with a new coat of paint. Trust the best in Tampa when you choose Harbor Painting Company!
EXTERIOR WOOD STAINING
Harbor Painting Company is the Bay Area's go-to for home exterior wood staining. With expertise in re-staining and water-sealing, they are committed to protecting the wooden features of your home, from the facia, trim, siding and patio ceilings to everything else in between. Our satisfied customers testify to Harbor Painting providing quality service and lasting protection to keep your home looking beautiful all year round. No other home exterior wood staining company matches Harbor Painting's expertise and commitment to delivering results that last.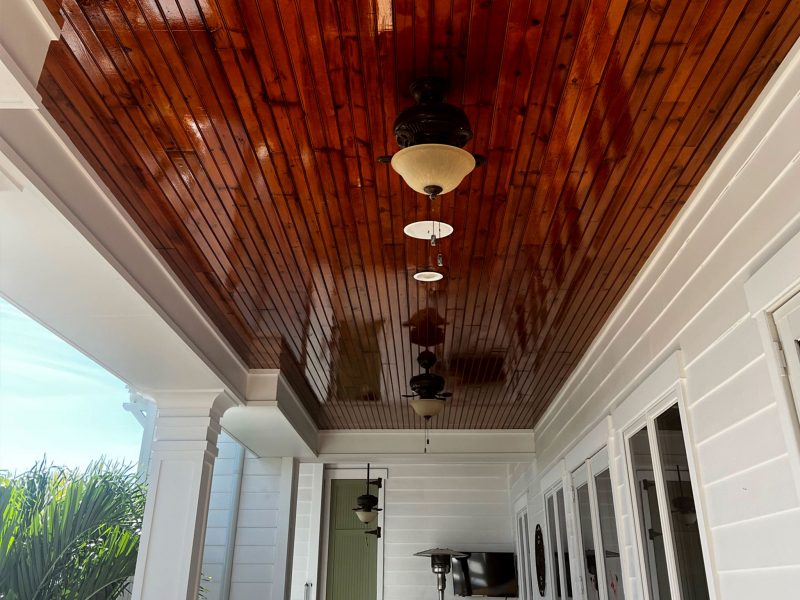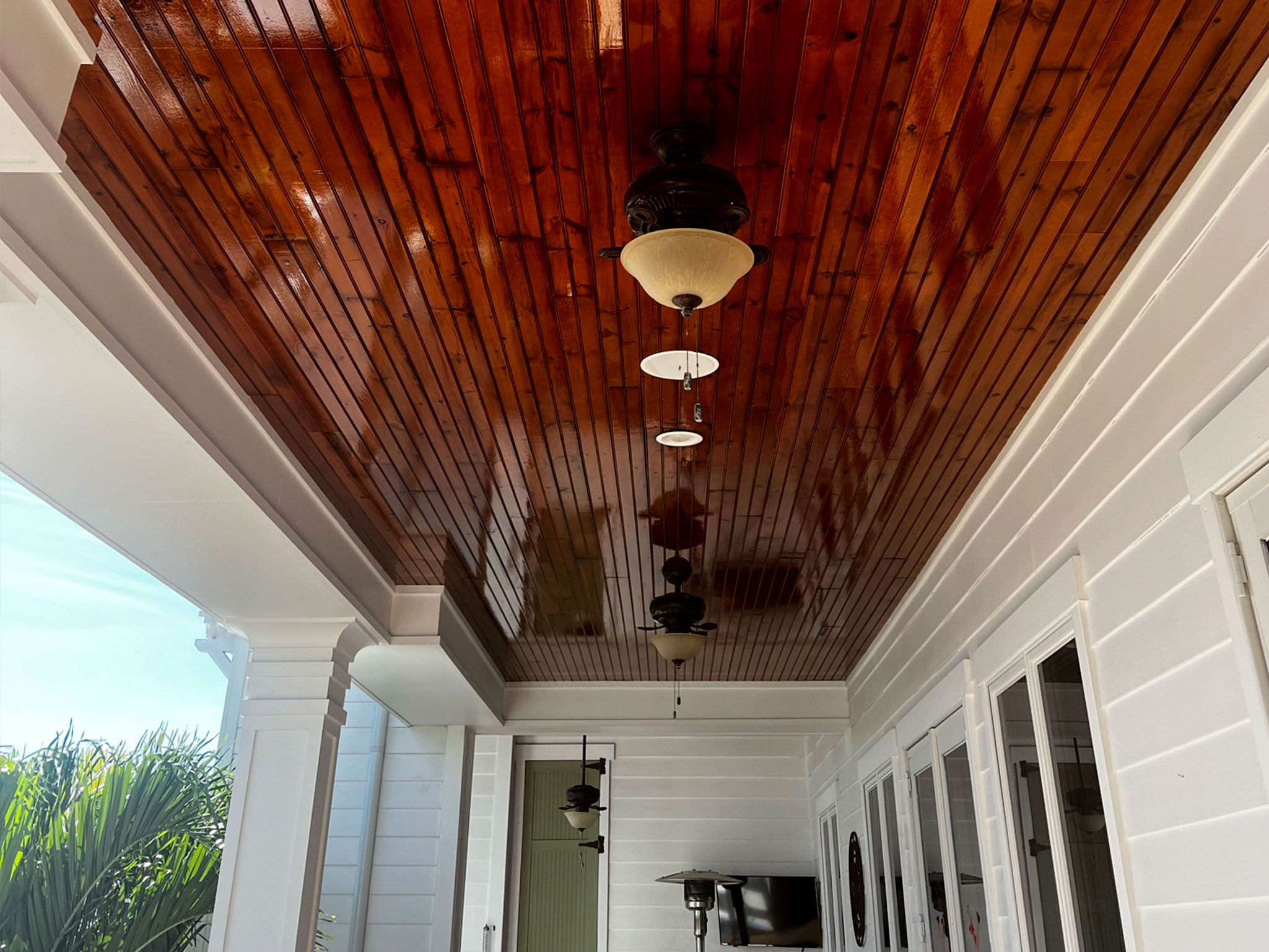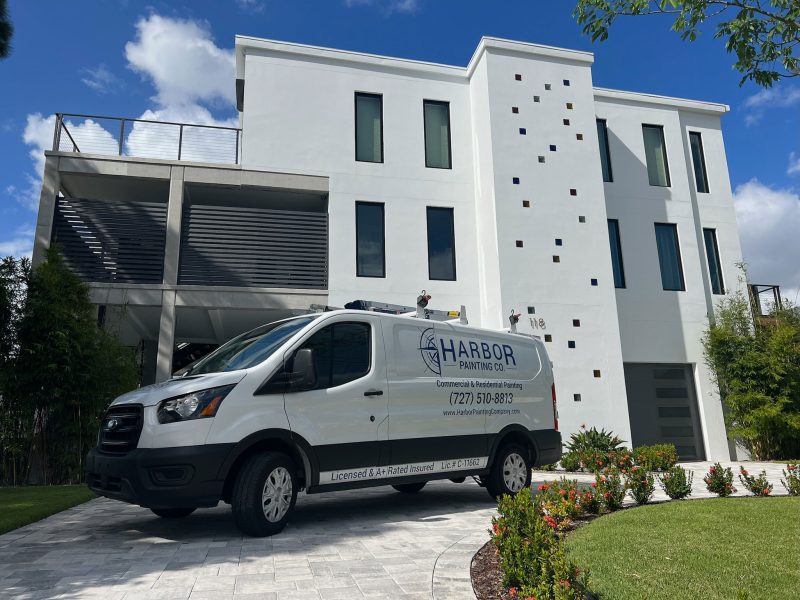 nEW CONSTRUCTION PAINTING
When searching for the perfect new construction home painter, quality and dependability are two of the most important qualities to look for. With years of experience in new construction painting, you can be sure that your new home is in good hands. We are knowledgeable about new products on the market and what their uses are, so you can rest assured that you're getting expert insight and advice on how best to paint your new home. When it comes to finding the best new construction home painter, look no further than Harbor Painting Company.
CABINET PAINTING
If you're looking to upgrade the look of your kitchen but don't want to pay for expensive cabinet replacements, cabinet painting may be the right choice for you! Our qualified cabinet painters at Harbor Painting Company can help to bring life back into your cabinets and keep them looking great for years to come. Custom color choices are available. With cabinet painting, you now have the opportunity make significant changes to your kitchen at a fraction of the cost of cabinet replacements.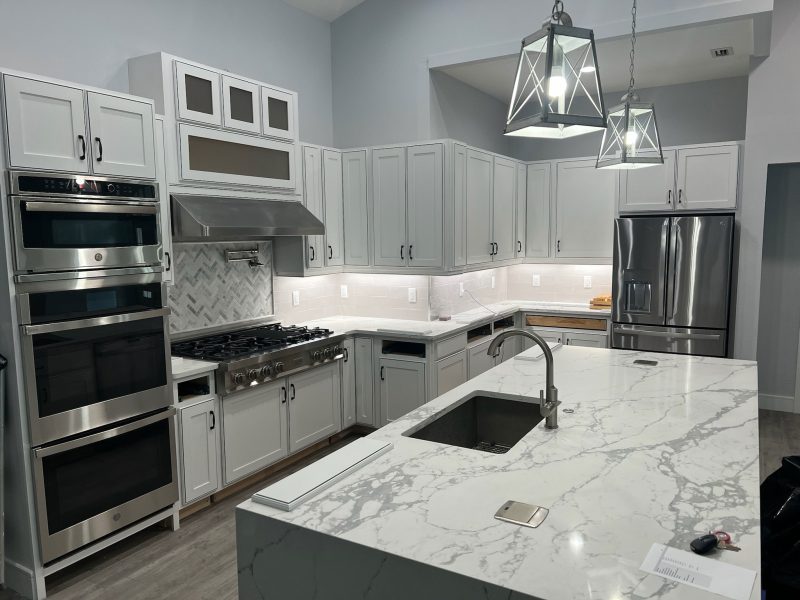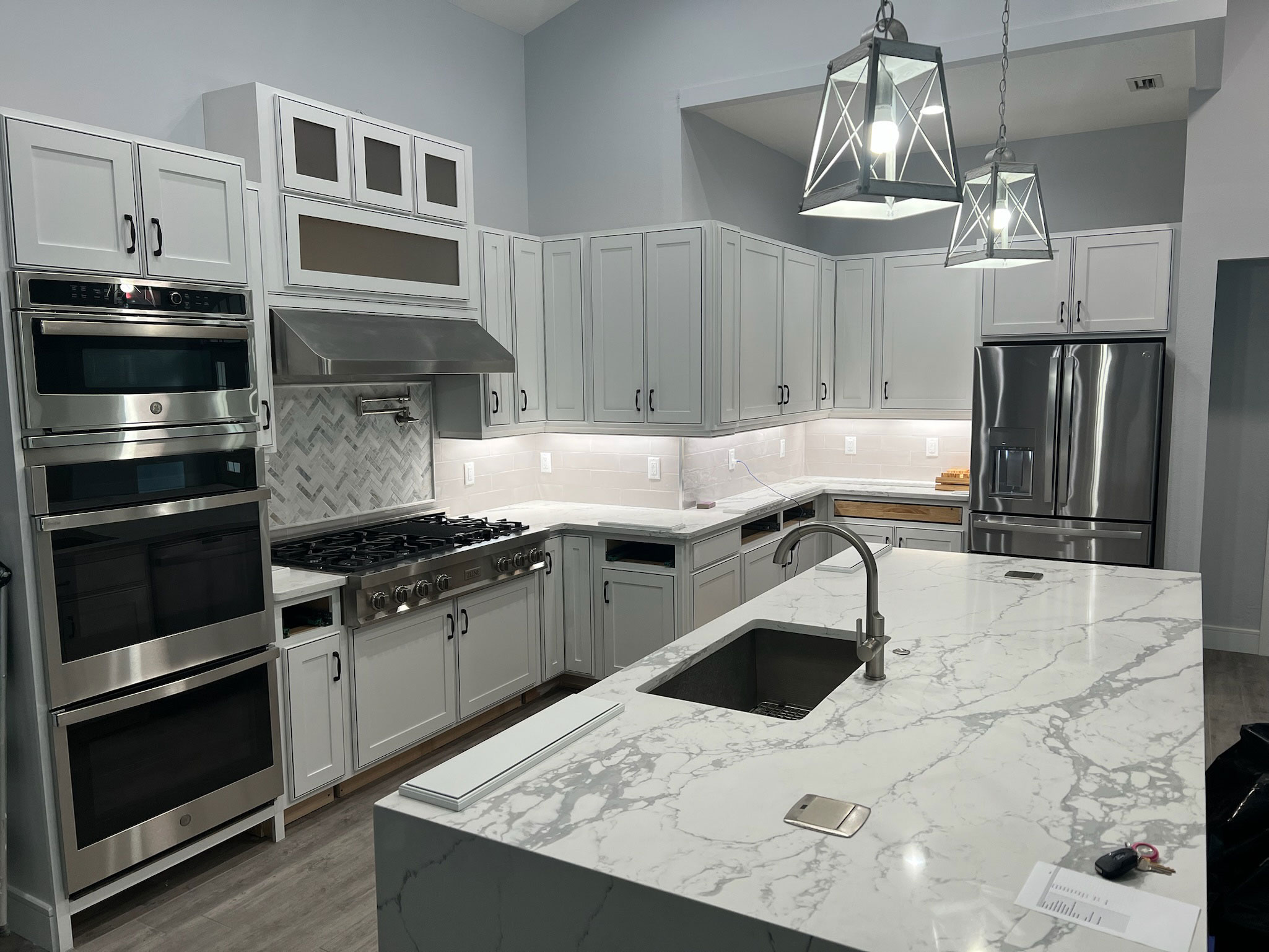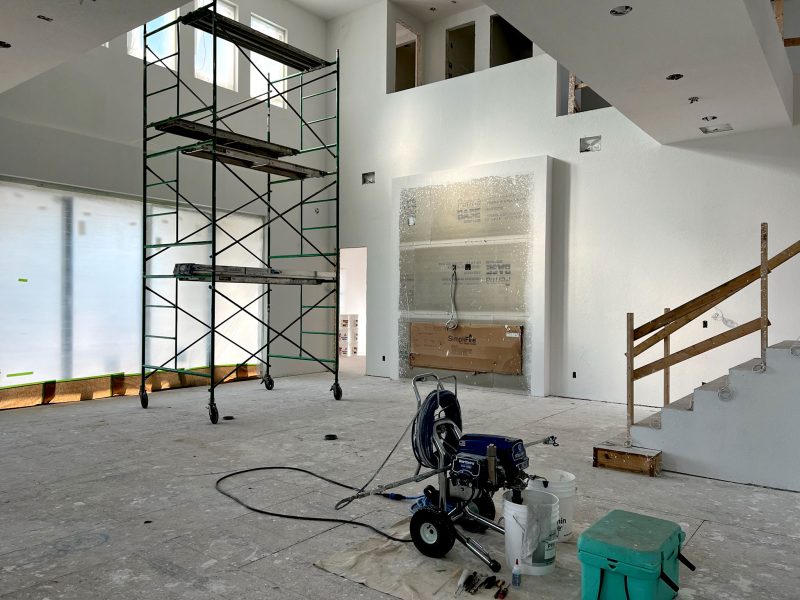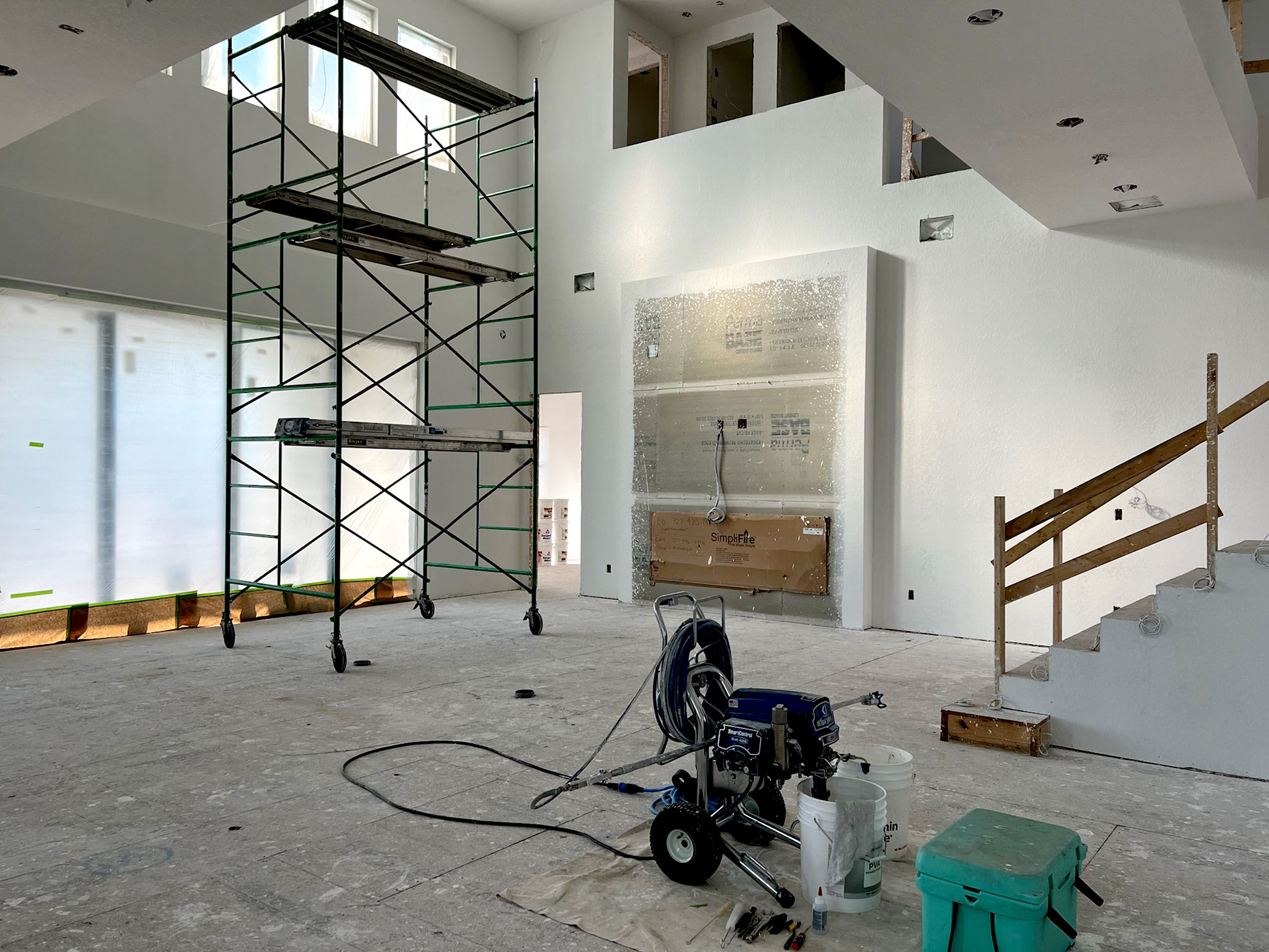 HOME INTERIOR PAINTER
When it comes to interior painting, you don't want to trust just anyone with the job. It's important to find an experienced interior home painter that knows how to get the job done right. Look no further than Harbor Painting company. We make use of the best equipment and materials available, so that even if you have high, hard-to-reach tall ceilings, we can complete the job quickly and professionally. We specialize in interior walls and ceilings for any room in your home, from the entryway to the bedrooms. With our skilled painter's eye for detail, you can be sure to get perfect quality results!
HOME TRIM PAINTER
Looking for an experienced home trim painter? Look no further! If you need work done on your baseboards, crown molding, chair rails, built-ins, millwork, wainscoting, shiplap or bead-board then this home trim painter is the one for you. With years of experience and attention to detail, you can be sure that all of your needs will be taken care of in the most professional manner. From start to finish you'll find that this home trim painter exceeds all expectations with meticulous craftsmanship. Quality home trim painting has never been easier or more enjoyable.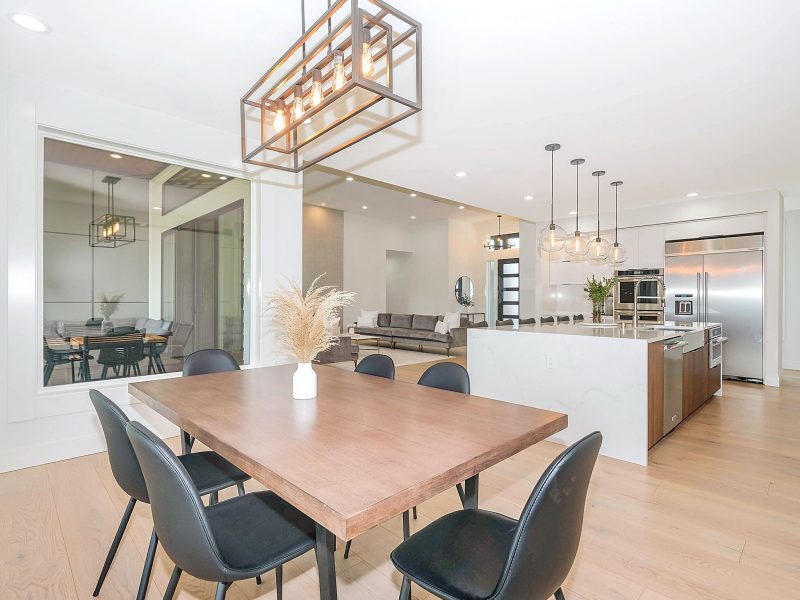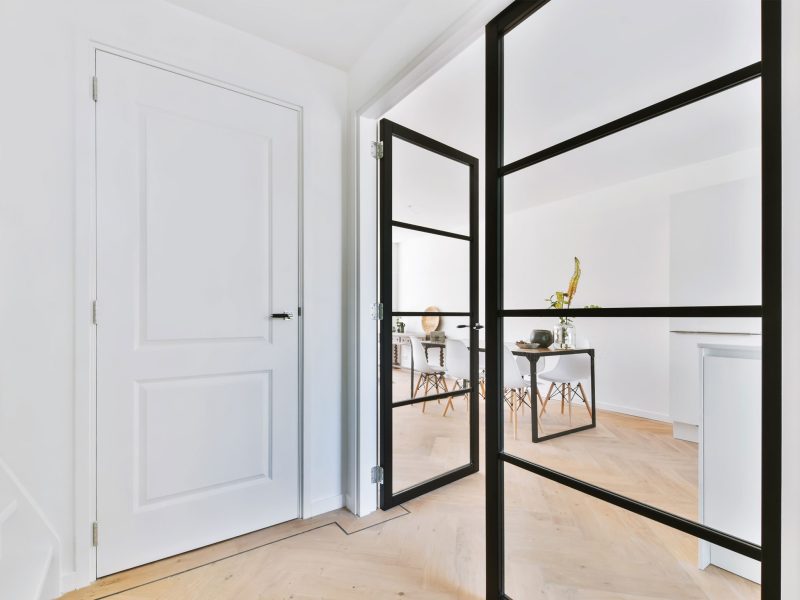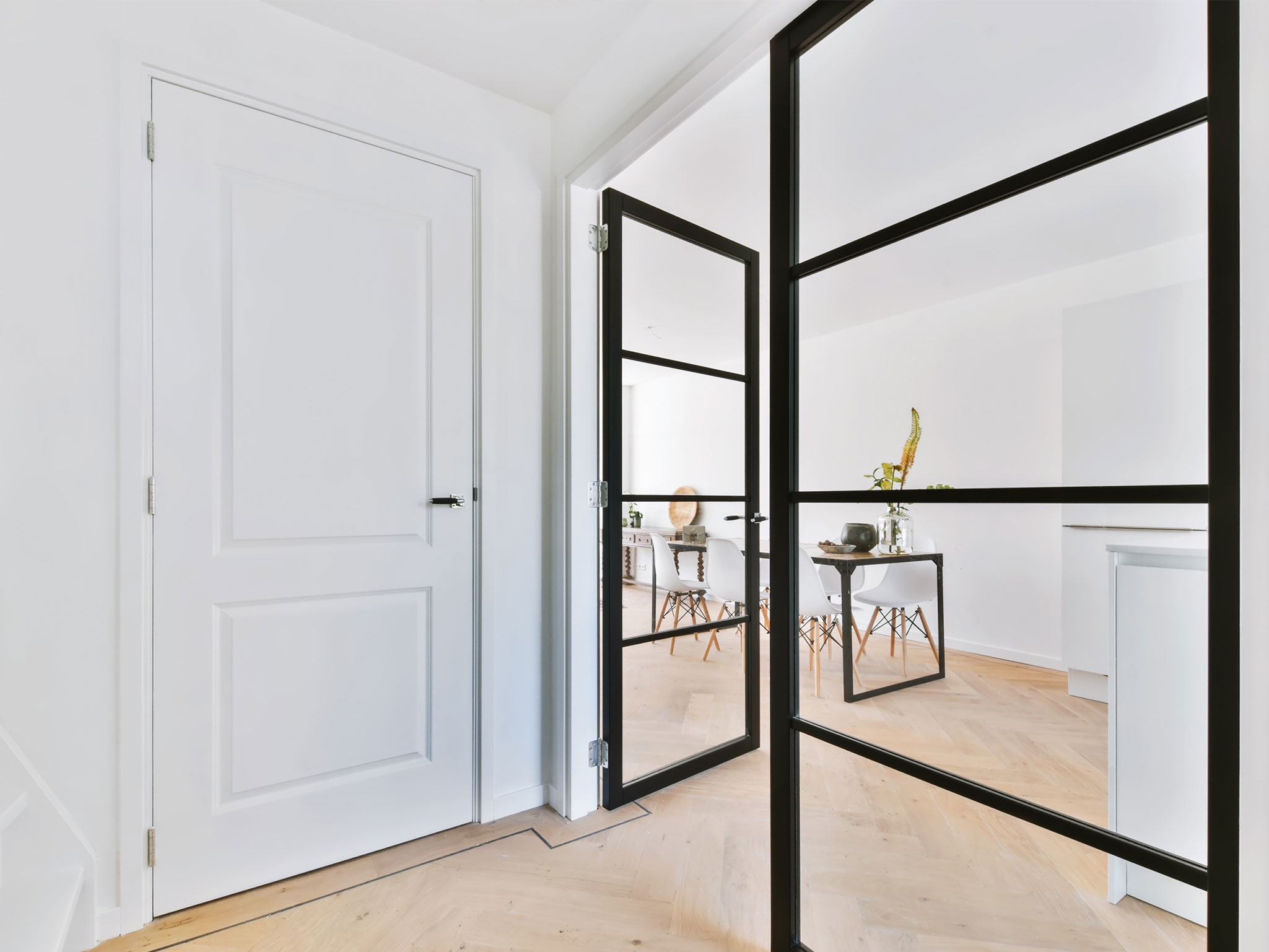 DOOR PAINTER
If you're looking to refresh your home with new doors, look no further than Harbor Painting door painter in Pinellas County. With years of experience and a meticulous attention to detail, you'll have peace of mind knowing that your door painting project is in experienced and reliable hands. We use the highest quality products and hire licensed, insured and experienced painters for all your projects. Enjoy beautiful results and make a lasting impression on everyone who visits your home.
STAIR PAINTER
If you're looking to hire a stairs painter in the Tampa area, you want an experienced company who can handle this meticulous job. Harbor Painting Company is the perfect choice – with decades of experience, they know how to properly prepare stairs for painting and achieve a flawless finish. Every stairs project they undertake is completed with professional care, attention to detail, and reliable expertise — something that the everyday DIY person won't be able to offer. Don't take on the challenge alone — trust all your stair painting needs to Harbor Paint Company!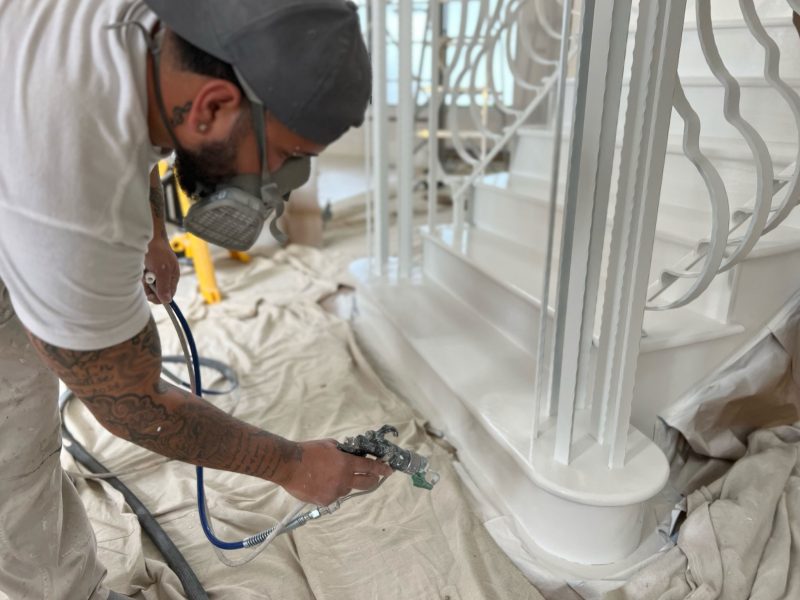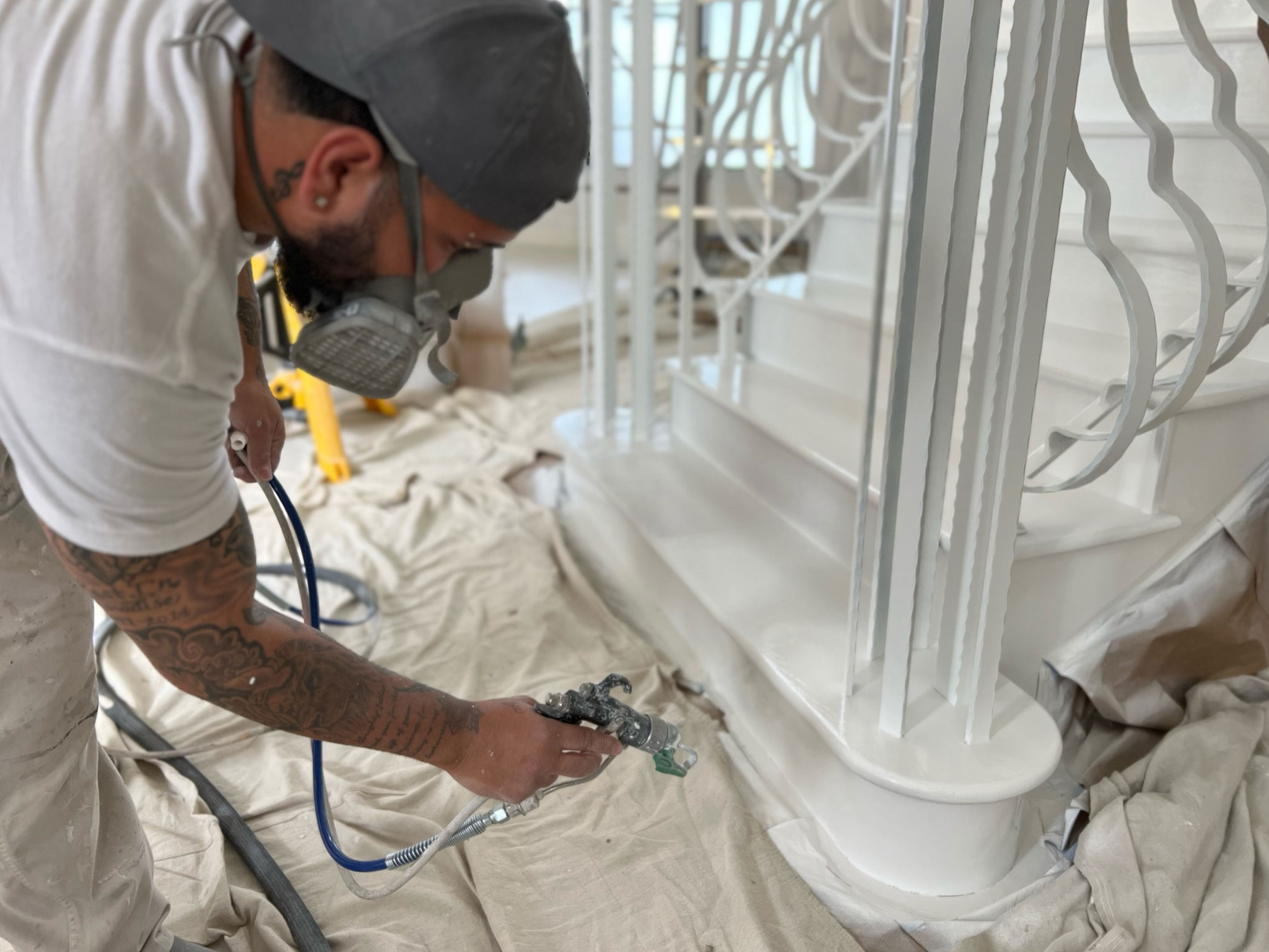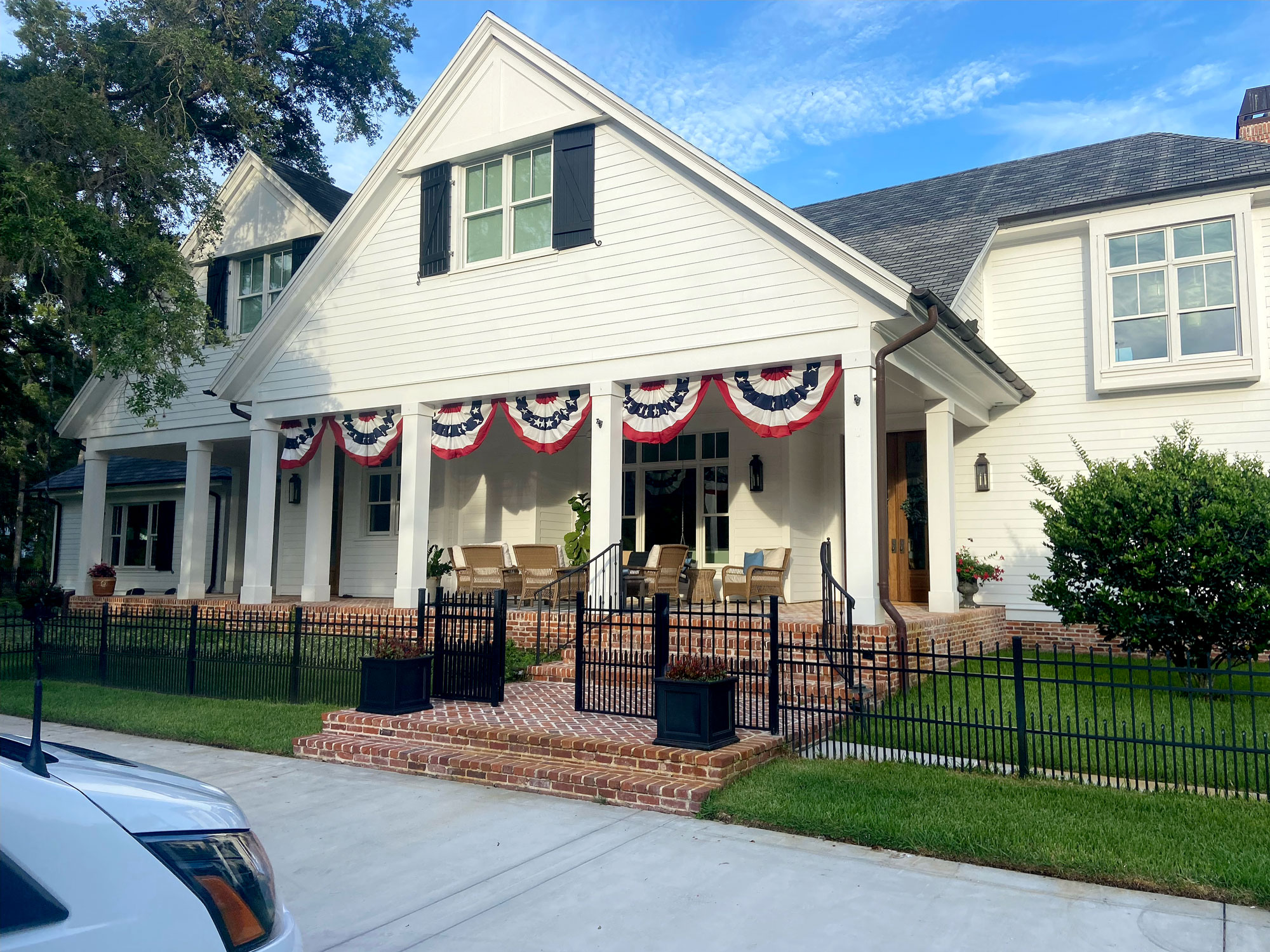 NO JOB IS TOO LARGE OR SMALL
Whether we are painting the exterior of your 3 story house beach house or a quaint one story ranch, we are the team for you. We have learned that proper equipment, preparation an quality paints make a huge difference in the final outcome. At Harbor Painting Company we pride ourselves in attention to detail and meticulous planning.
We also offer commercial painting including single level and multi-level buildings.
The job Done Right. Every Time.
OUR EXTENSIVE PROCESS BEFORE WE EVEN TOUCH A PAINT BRUSH.
Hands down one of the best contractors we've ever worked with. The preparation before they started was extensive and the cleanup was immaculate. I would hire them over and over for all our upcoming jobs. They are a company we can trust when it comes to our high end clientele.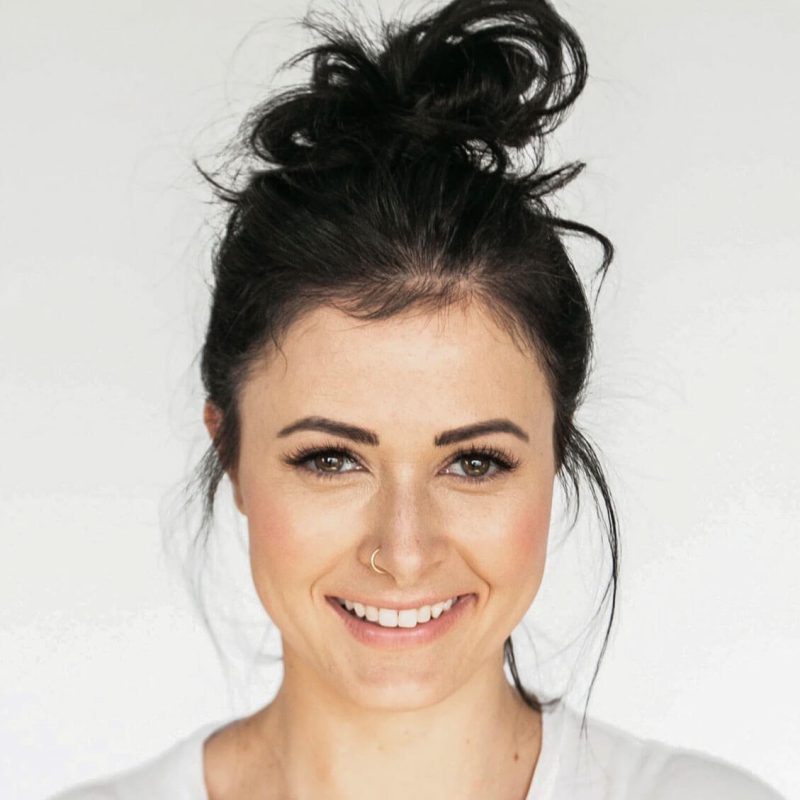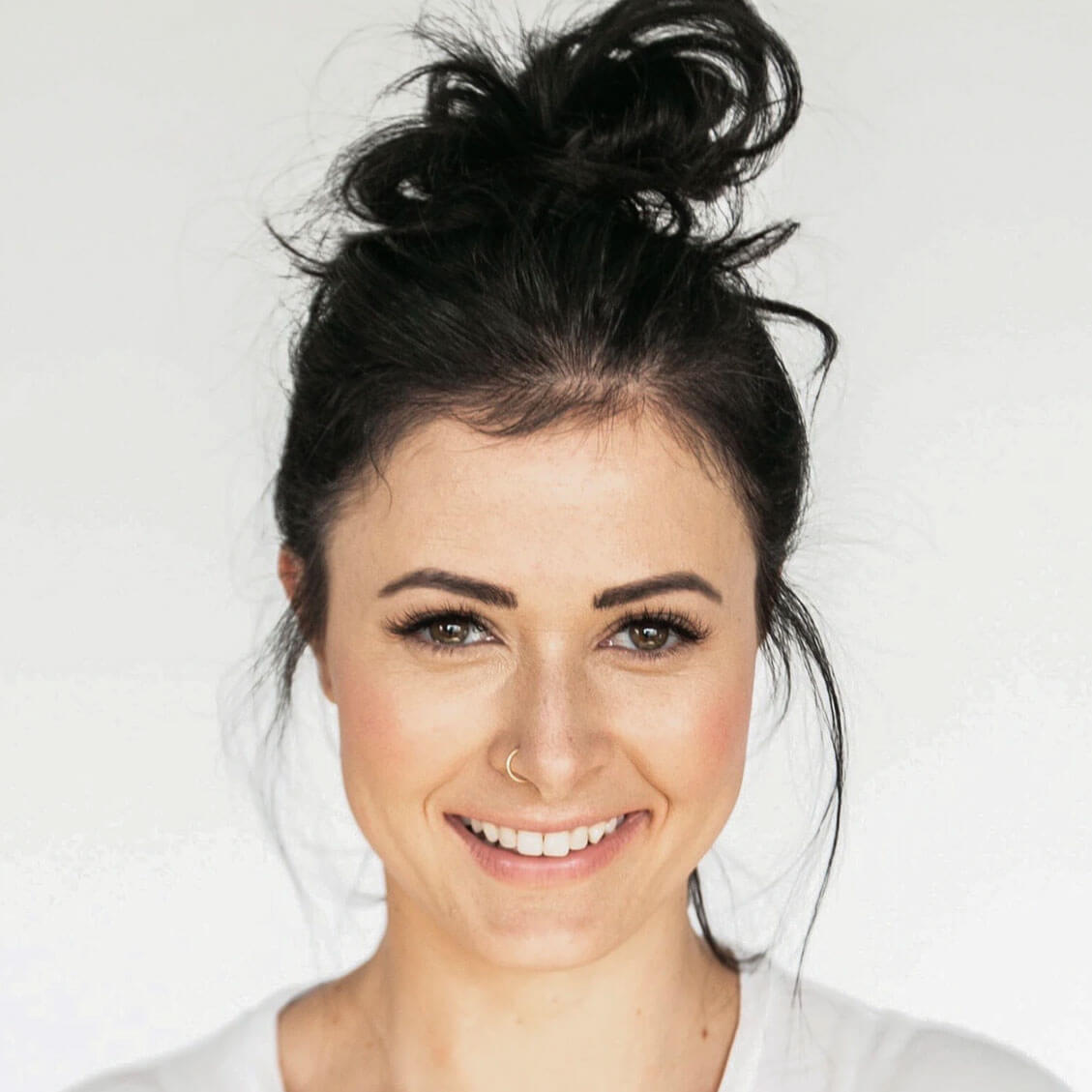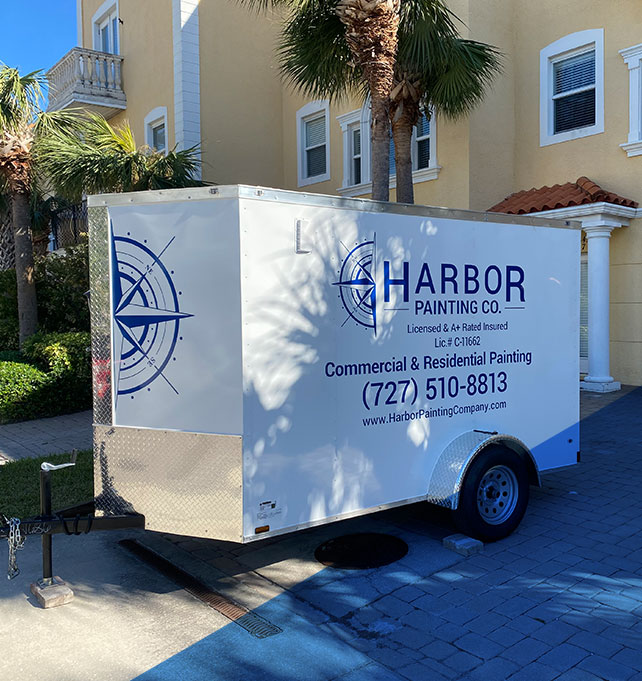 Residential Painting Frequently Asked Questions (FAQ)